Thread Information and Guides
Use our buying guides to learn more about the thread on our site and get the right thread. These buying guides have information about each thread's uses, limitations, properties, and technical specifications. We have buying guides for: nylon, polyester, bobbins, monofilament, bag closing thread, polypropylene, Kevlar, fire retardant thread, Nomex, Robison-Anton embroidery thread and conversion charts, stabilizer and backing, waxed thread, artificial sinew, Irish polyester-linen, bank line, and binder / bailer twine.
Information Topics
There are over 2,300 different Groz-Beckert needles. Information about needle systems, sizes, points, and premium features.
Information about industrial threads used to sew strong, long lasting seams in fabric, leather, canvas and other materials.
Kevlar and Fire Retardant Thread Information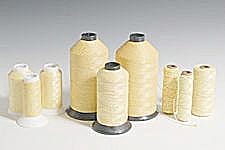 Information about thread used for high temperature applications.
Embroidery, Quilting, and Sewing Information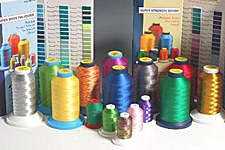 Information about sewing and embroidery thread, color conversion charts, and stabilizers.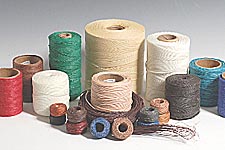 Information about waxed thread, artificial sinew, and assorted twines.