New Products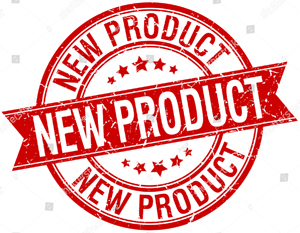 We are constantly adding new thread and sewing-related products. Here are some of our latest additions:
Mettler Silk-Finish, Egyptian cotton in four sizes and hundreds of colors.
Scissors, Snips, Shears, and Cutters from Kretzer and Consew.
Tape measures showing U.S. inches and Metric centimeters.
Magicians invisible thread - hair-thin black Kevlar filaments that magicians use in levitation illusions.
Description
Image
Price
Stock
&nbsp

Sewing Tape Measure - 5 Ft. - Fiberglass - U.S. and Metric - Blue with Black

Sewing Tape Measure - 5 Ft. - Fiberglass - U.S. and Metric - Green with Black

Sewing Tape Measure - 5 Ft. - Fiberglass - U.S. and Metric - Pink with Black

Sewing Tape Measure - 5 Ft. - Fiberglass - U.S. and Metric - White with Red

Sewing Tape Measure - 5 Ft. - Fiberglass - U.S. and Metric - Yellow with Black

Schmetz mfg. by Kretzer 8" Household and Textile Shear

Schmetz mfg. by Kretzer Zip-Zap 6" Household & Textile Scissor

Consew Smooth-Cut 10" Dressmaking and Tailoring Stainless Steel Shears

Consew Smooth-Cut 12" Dressmaking and Tailoring Stainless Steel Shears

Consew Smooth-Cut 8" Dressmaking and Tailoring Stainless Steel Shears

Consew Smooth-Cut 9" Dressmaking and Tailoring Stainless Steel Shears

Slice Brand Auto Retractable Slim Pen Cutter - Ceramic Blade

Fiskars Rotary Cutter - 45 mm (1.77 In)

Face Mask Ruler - For Multiple Size Reversible Masks - Hard Plastic

Magicians Thread - Black - Para Aramid - 50 Yards

Kevlar yarn used to make things levitate - Must be separated into indivual filaments to create the effect

Magicians Thread - Black - Para Aramid - 100 Yards

Kevlar yarn used to make things levitate - Must be separated into indivual filaments to create the effect

Mettler Silk-Finish Cotton Thread Color Card

Mettler 28 Weight Cotton Thread #0020 - Rough Sea - 87 Yard (80 Meter) Spool

Mettler 28 Weight Cotton Thread #0030 - Iris Blue - 87 Yard (80 Meter) Spool

Mettler 28 Weight Cotton Thread #0067 - Roseate - 87 Yard (80 Meter) Spool

Mettler 28 Weight Cotton Thread #0111 - Beet Red - 87 Yard (80 Meter) Spool

Mettler 28 Weight Cotton Thread #0120 - Summersun - 87 Yard (80 Meter) Spool

Mettler 28 Weight Cotton Thread #0122 - Pumpkin - 87 Yard (80 Meter) Spool

Mettler 28 Weight Cotton Thread #0260 - Oat Straw - 87 Yard (80 Meter) Spool

Mettler 28 Weight Cotton Thread #0263 - Redwood - 87 Yard (80 Meter) Spool

Mettler 28 Weight Cotton Thread #0269 - Amygdala - 87 Yard (80 Meter) Spool

Mettler 28 Weight Cotton Thread #0311 - Blue Shadow - 87 Yard (80 Meter) Spool

Mettler 28 Weight Cotton Thread #0331 - Ash Mist - 87 Yard (80 Meter) Spool

Mettler 28 Weight Cotton Thread #0350 - Summer Sky - 87 Yard (80 Meter) Spool

Mettler 28 Weight Cotton Thread #0415 - Old Tin - 87 Yard (80 Meter) Spool

Mettler 28 Weight Cotton Thread #0450 - Paprika - 87 Yard (80 Meter) Spool

Mettler 28 Weight Cotton Thread #0504 - Country Red - 87 Yard (80 Meter) Spool

Mettler 28 Weight Cotton Thread #0538 - Straw - 87 Yard (80 Meter) Spool

Mettler 28 Weight Cotton Thread #0611 - Blue-Green Opal - 87 Yard (80 Meter) Spool

Mettler 28 Weight Cotton Thread #0757 - Swamp - 87 Yard (80 Meter) Spool

Mettler 28 Weight Cotton Thread #0825 - Navy - 87 Yard (80 Meter) Spool

Mettler 28 Weight Cotton Thread #0840 - Common Hop - 87 Yard (80 Meter) Spool

Mettler 28 Weight Cotton Thread #0886 - Cypress - 87 Yard (80 Meter) Spool

Mettler 28 Weight Cotton Thread #0899 - Bronze - 87 Yard (80 Meter) Spool

Mettler 28 Weight Cotton Thread #0954 - Space - 87 Yard (80 Meter) Spool

Mettler 28 Weight Cotton Thread #1000 - Eggshell - 87 Yard (80 Meter) Spool

Mettler 28 Weight Cotton Thread #1000 - Eggshell - 267 Yard (245 Meter) Spool

Mettler 28 Weight Cotton Thread #1002 - Very Dark Brown - 87 Yard (80 Meter) Spool

Mettler 28 Weight Cotton Thread #1282 - Charcoal - 87 Yard (80 Meter) Spool

Mettler 28 Weight Cotton Thread #1423 - Hot Pink - 87 Yard (80 Meter) Spool

Mettler 28 Weight Cotton Thread #2000 - White - 87 Yard (80 Meter) Spool

Mettler 28 Weight Cotton Thread #2000 - White - 267 Yard (245 Meter) Spool

Mettler 28 Weight Cotton Thread #3000 - Candlewick - 87 Yard (80 Meter) Spool

Mettler 28 Weight Cotton Thread #3000 - Candlewick - 267 Yard (245 Meter) Spool

Mettler 28 Weight Cotton Thread #4000 - Black - 87 Yard (80 Meter) Spool

Mettler 28 Weight Cotton Thread #4000 - Black - 267 Yard (245 Meter) Spool

Mettler 40 Weight Cotton Thread #0018 - Luster - 164 Yard (150 Meter) Spool

Mettler 40 Weight Cotton Thread #0020 - Rough Sea - 164 Yard (150 Meter) Spool

Mettler 40 Weight Cotton Thread #0020 - Rough Sea - 500 Yard (457 Meter) Spool

Mettler 40 Weight Cotton Thread #0029 - English Lavender - 164 Yard (150 Meter) Spool

Mettler 40 Weight Cotton Thread #0030 - Iris Blue - 164 Yard (150 Meter) Spool

Mettler 40 Weight Cotton Thread #0035 - Desert - 164 Yard (150 Meter) Spool

Mettler 40 Weight Cotton Thread #0075 - Shell - 164 Yard (150 Meter) Spool

Mettler 40 Weight Cotton Thread #0085 - Parfait Pink - 164 Yard (150 Meter) Spool

Mettler 40 Weight Cotton Thread #0105 - Fire Engine - 164 Yard (150 Meter) Spool

Mettler 40 Weight Cotton Thread #0109 - Bordeaux - 164 Yard (150 Meter) Spool

Mettler 40 Weight Cotton Thread #0109 - Bordeaux - 500 Yard (457 Meter) Spool

Mettler 40 Weight Cotton Thread #0120 - Pumpkin - 1600 Yard (1463 Meter) Cone

Mettler 40 Weight Cotton Thread #0120 - Summersun - 164 Yard (150 Meter) Spool

Mettler 40 Weight Cotton Thread #0120 - Summersun - 500 Yard (457 Meter) Spool

Mettler 40 Weight Cotton Thread #0161 - Marigold - 164 Yard (150 Meter) Spool

Mettler 40 Weight Cotton Thread #0163 - Copper - 164 Yard (150 Meter) Spool

Mettler 40 Weight Cotton Thread #0173 - Friar Brown - 164 Yard (150 Meter) Spool

Mettler 40 Weight Cotton Thread #0173 - Friar Brown - 1600 Yard (1463 Meter) Cone

Mettler 40 Weight Cotton Thread #0214 - Treetop - 164 Yard (150 Meter) Spool

Mettler 40 Weight Cotton Thread #0224 - Kelley - 164 Yard (150 Meter) Spool

Mettler 40 Weight Cotton Thread #0261 - Sisal - 164 Yard (150 Meter) Spool

Mettler 40 Weight Cotton Thread #0261 - Sisal - 500 Yard (457 Meter) Spool

Mettler 40 Weight Cotton Thread #0263 - Redwood - 164 Yard (150 Meter) Spool

Mettler 40 Weight Cotton Thread #0280 - Walnut - 164 Yard (150 Meter) Spool