Mettler Cotton - All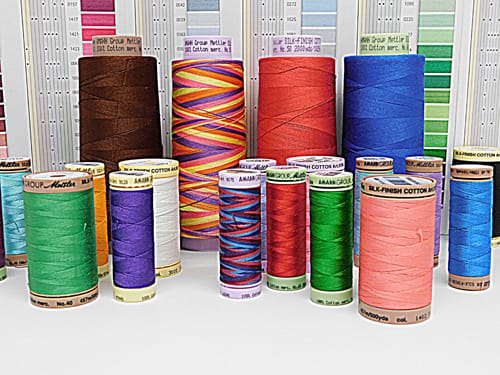 All Mettler cotton thread is made from 100% long staple, Egyptian cotton and has a silk finish that gives it a luxuriously soft effect and supple feel. It is mercerized to make it more tearproof, low-shrink, and iron-proof.

We have Mettler cotton thread in about 200 colors in small and large spools. Also, extra-large cones are available for popular colors. Mettler cotton comes in four weights: 28-weightfor accentuating seams; 40-weight for perfect patchwork; 50-weight for all-round sewing; and 60-weight for quilting and matte embroidery.